Queen Elizabeth II – born as Princess Elizabeth Alexandra Mary on April 21, 1926 – lived for the people she served and spent her life in front of the camera lens. 
The Queen passed away on Thursday at Balmoral at the age of 96.
According to Kensington Palace Curator Claudia Acott-Williams the Queen was "most certainly the most photographed person in the world".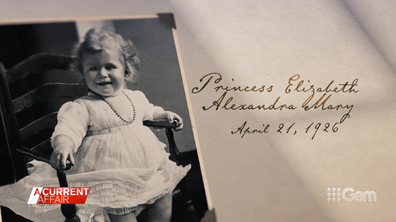 LIVE UPDATES: New King pays tribute to mother after death of Queen Elizabeth II
"I think what surprises the modern viewer is the volume of pictures there were of Princess Elizabeth and Princess Margaret in the 1920s and 30s," Acott-Williams told A Current Affair.
"I think now in the context of the Duke and Duchess of Cambridge and the careful release of photographs of their children, it's surprising how many photos there are of these little girls."
With castles as her playground, the angelic princess captured Britain's heart.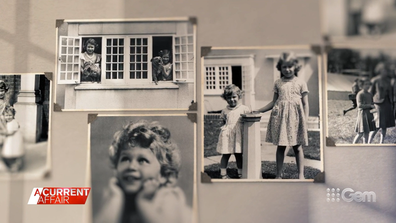 READ MORE: The life and achievements of Queen Elizabeth II
"Marcus Adams … took some very early photographs of the queen from seven months old … to her own adulthood, when he took photographs of her own children," Acott-Williams said.
"And there are really beautiful images created by him that show this very whimsical portrait of royal life."
Acott-Williams, reflected on the cheeky, playful toddler who was oblivious to the life awaiting her.
READ MORE: From assassination plots to making Aeroguard famous: A look back on the Queen's visits to Australia
The princess was dubbed "Lilibet" by her grandfather which became an endearing nickname, after she mispronounced her own name.
But at the age of 10 her world changed.
Princess Elizabeth suddenly became heir to the throne when her father became king, after his brother controversially abdicated to follow love to America. 
And so began her public life during the future queen's first address to the nation, during World War II.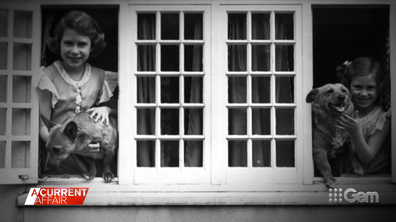 READ MORE: A timeline of Queen Elizabeth II's recent health issues
Acott-Williams said when looking at photos of Queen Elizabeth II's early years, her development from childhood into a queen in waiting is evident.
"Some of the most surprising images I think from the princesses' teams are the photographs of her training for the Auxiliary Territorial Service," Acott-Williams said. 
"She spent a number of weeks undergoing training to become a mechanic and to really show the royal family were really supporting the war effort. Alongside the people of Britain."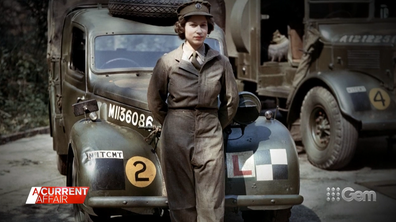 READ MORE: Speaker interrupts Parliament to convey news of the Queen's health
July 1947 delivered the uplifting post-war news England needed.
The 21-year-old princess was engaged to Lieutenant Philip Mountbatten – a Greek and Danish prince.
They met as teenagers. 
The then princess wed in a silk satin dress, bought with ration coupons.
The dress featured a four-metre train, embroidered with pearls.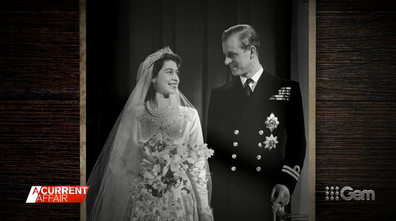 The marriage was seen as a symbol of rebirth and growth and the Duke of Edinburgh remained by her majesty's side for 73 years.
"It's a huge achievement for any couple … and a huge honour to capture a picture like that," royal photographer Chris Jackson said. 
"And it was really poignant for me to see them opening a card from their great grandchildren, it was kind of a link between the generations."
The next generation of royals was etched soon after the marriage.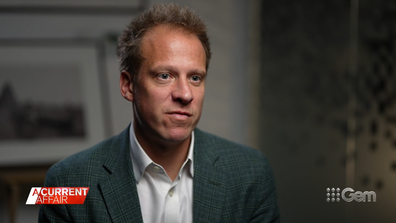 READ MORE: Queen dies peacefully after being placed under medical supervision
The family grew with Charles, then Anne and Andrew and the royal flush was completed with the arrival of Edward in 1964.
In 1952 King George VI's health declined and on his death Princess Elizabeth then became ruler of the Commonwealth.
She was told of her father's death whilst on tour of Kenya and became an "accidental" queen at just 25 years old.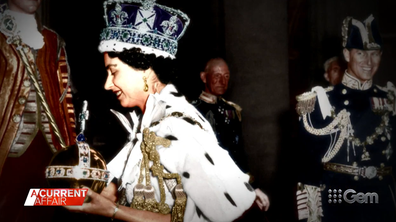 She transitioned from prince to queen in all its tradition with Her Majesty wearing a specially made silk dress at her coronation in 1953.
The three hour ceremony was the first to be ever televised.  
She donned the regal coronation robes, for photographs which captured one of Britain's most historic moments.
The newly crowned queen then sailed into Sydney and was the only reigning British monarch to have visited Australia.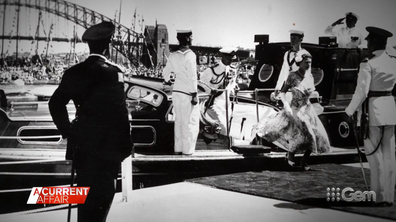 She stepped foot on shore at Farm Cove in 1954, where Captain Arthur Philip first flew the Union Jack 165 years earlier.
The Queen and Prince Philip, visited 57 towns and cities in 58 days.
They've toured Down Under a further 15 times.
Royal photographer Arthur Edwards said the last trip he took with the queen to Australia was in 2011.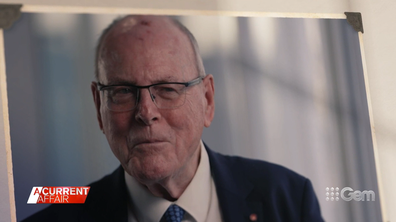 Edwards has been a royal photographer for The Sun newspaper since 1977.
"We all knew it was going to be her last trip to Australia," Edwards said. 
He said although no one was supposed to say it might be her last tour Down Under, it was widely expected amongst "the people" too. 
"The people knew this could be the last time and turned out in their thousands," Edwards said.
"People were fainting, it was incredible."
In Pictures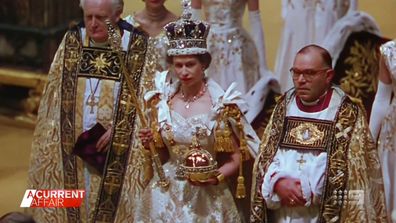 'Duty was everything': Britain's longest serving monarch remembered
Queen Elizabeth II is being remembered today, after it was announced she had passed away at Balmoral on Thursday.