The year 2000 was the turn of the century. As London celebrated, so too did Her Majesty.
"These are big moments celebrated around the world and it's definitely exciting to be part of that," Getty Royal Photographer Chris Jackson told A Current Affair.
Jackson has captured moments with the Queen for more than two decades and pieced together a book called A Queen For Our Time.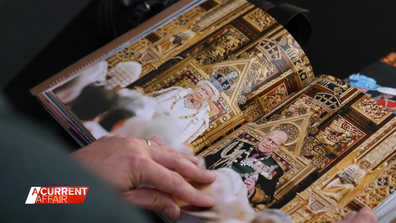 LIVE UPDATES: New King pays tribute to mother after death of Queen Elizabeth II
"With the royal family, there are rules and regulations, you don't get with celebrities and that's one of the unique things about the royal family – it's what makes them the royal family," Jackson said.
2002
In 2002 the Queen lost the two closest women in her life.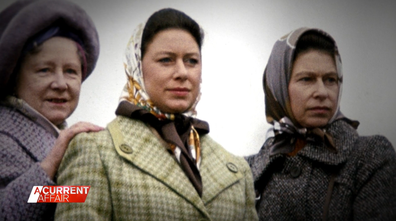 READ MORE: The life and achievements of Queen Elizabeth II
Her Majesty's sister, Princess Margaret died after months of health problems and then three weeks later the Queen Mother passed away in her sleep.
But despite Her Majesty's deep heartache she pressed on with Golden Jubilee celebrations that year.
2005
In 2005 London was under attack.
Three bombs were detonated on the underground tube and another on a double decker bus in the heart of the city, killing 52 people and injuring 700.
Her Majesty united the country in a time of heartache.
"Those who perpetuate these brutal acts against innocent people, should know they will not change our way of life," the Queen said in response to the attack.
READ MORE: From assassination plots to making Aeroguard famous: A look back on the Queen's visits to Australia
That year, tradition was also tested when Prince Charles married Camilla Parker-Bowles, cemented a love affair of 35 years.
2009
Another love the royals are known for is their affection for horses.
In 2009 the Queen's horse Estimate was in The Gold Cup, the main race at Royal Ascott.
"I remember Estimate storming across the finish line and hearing the crowd in my ears," Jackson said about the Queen's winning race.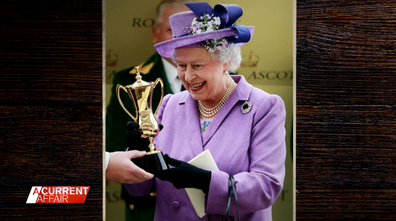 READ MORE: A timeline of Queen Elizabeth II's recent health issues
"Everyone wanted the Queen's horse to win and when she got handed this iconic trophy, her face just lit up. 
"It was really clear how much it meant to her – the first monarch in over 204 years, at the time, to win the trophy."
2011 and onwards
In 2011 Her Majesty was front and centre when William married Kate, and in 2013 another heir was born – Prince George.
Queen Elizabeth II, became the United Kingdom's longest-serving monarch in 2015 and the following year she turned 90.
Personally, Her Majesty had a full calendar in 2018.
"It's been a busy year for my family, with two weddings and two babies and another child expected soon," Her Majesty said. 
READ MORE: Speaker interrupts Parliament to convey news of the Queen's health
"We have had other celebrations too, including the 70th birthday of The Prince of Wales."
The royal family became embroiled in the Megxit scandal in 2020 when Prince Harry and Meghan Markle split from the royal family and moved to the US. 
Then Prince Andrew, settled a court case, with Virginia Giuffre for a reported $16 million, after she accused him of sexual assault, claiming she was trafficked to the prince by Jeffrey Epstein when she was a teenager.
In early 2020 a world COVID-19 crisis crippled the globe and the Queen made a rare address to the Commonwealth.
"We should take comfort that while we may have more to endure, better days will return," she said.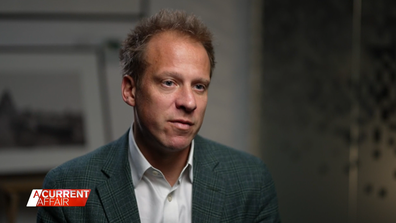 READ MORE: Queen dies peacefully after being placed under medical supervision
The Queen, like everyone, was isolated and adopted a new way of meeting her public commitments.
"She really inspired a whole nation in a difficult time," Jackson said.
Coronavirus impacted her majesty when at her lowest when Prince Philip Duke of Edinburgh, died at age 99, in April 2021.
The funeral was a small intimate service due to pandemic restrictions.
Then the virus finally caught up with her in February 2022. 
She recovered for Platinum Jubilee celebrations, but as her health declined Queen Elizabeth II scaled back public appearances, leaving the king-in-waiting to fulfil more royal duties, before her passing.
In Pictures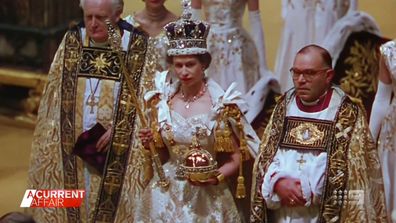 'Duty was everything': Britain's longest serving monarch remembered
Queen Elizabeth II is being remembered today, after it was announced she had passed away at Balmoral on Thursday.